This ESS project consists of 20 lithium iron phosphate batteries

,per

 unit is 12.8 V 560 Ah.
As you can see, the series-parallel method is 2 p4s*4s*5p to combine a 143 Kwh system, can be used on residential commercial field.
Every single cluster battery all has a battery management system (BMS)

,it

 is the center of battery management and monitoring, management, maintenance, monitoring of each module of the battery, shoulder to prevent the battery overcharge and discharge, prolong the service life of the battery, help the normal operation of the battery. The main functions include: real-time monitoring of battery physical parameters, battery status estimation, online diagnosis and early warning, balanced management of charge, discharge and pre

-

charge control, thermal management and so on. Any of the above functions that are not implemented well will cause fatal harm to the battery.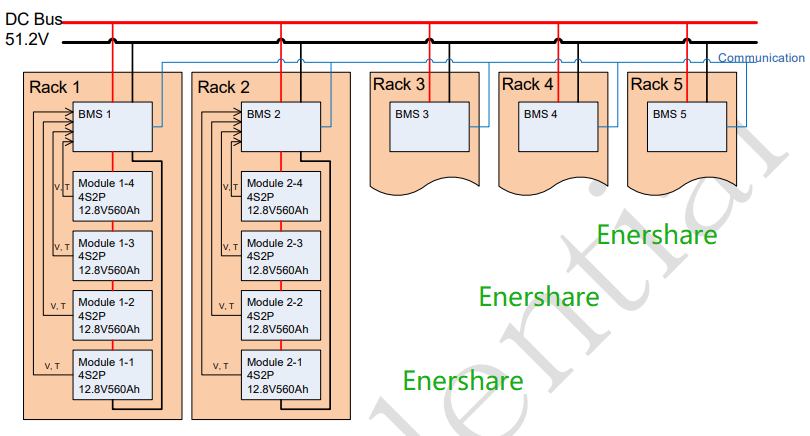 Before shipment, we will conduct the final test and inspection to ensure the quality of the battery and ensure that the customer can use it normally when receiving the whole battery.
This battery cabinet is used for power storage-- 30 KW loading 4 hours back up and runs outdoors, so we did a waterproof (IP65) and heat insulation design. The double-door design is convenient for engineers to check the batteries. It is worth mentioning that, we add DC Circuit Breaker 48V 600A between Power Pack and Inverter. DC circuit breakers have first-class current limiting performance, which can accurately protect relay protection and automatic devices from overload, short circuit and other fault hazards. DC circuit breakers have the advantages of current limiting and arc extinguishing ability. This device guarantees maximum safety between the battery and the inverter.
Finally, we wrap the battery in foam and pack it in a wooden box to ensure the safety of transportation, so that customers receive the battery in good condition. We, Enersahre provide the best service from beginning to end, from the design of the program, to the production and installation of the battery, to the inspection and testing of the finished product, and the final transportation, we are careful to do every step of the way.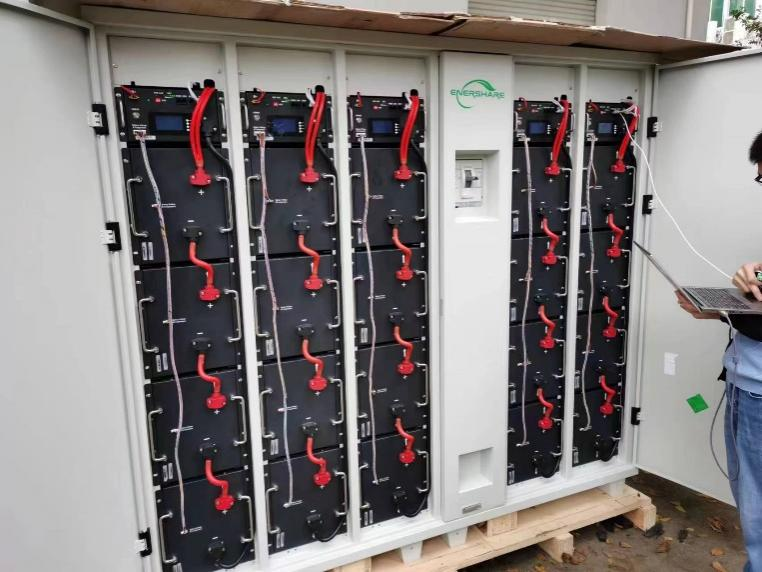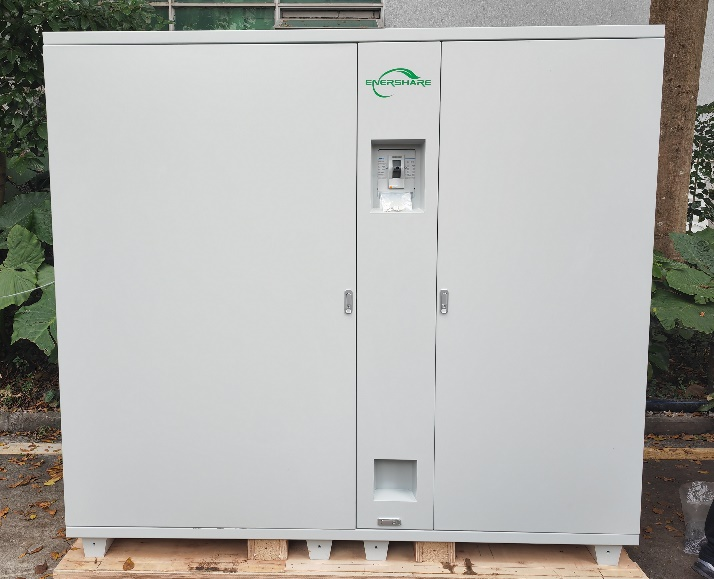 The project will be installed and operational in Myanmar, our engineers who have many years of work experience in BYD will provide remote installation guidance. Enershare, provide you with professional energy solutions. Choose us, choose an excellent and more efficient team!
Endless Energy, We Share!